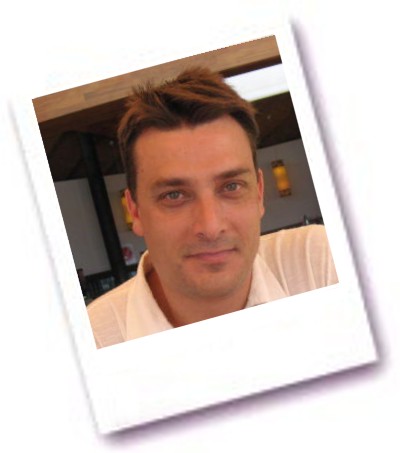 Born in Rome, Paolo Tiberi has dedicated his life to exploring the subject of the self, human nature and the unlimited potential of human beings.
Between ages 13 and 27, Paolo embarked on a self-development, alternative medicine journey, and became a certified Kinesiology practitioner, crystal therapist, aroma therapist, chromo therapist, auric & pranotherapist, and Reiki Usui Master. He branched out to study the mind and body in more detail and become a certified Neuro Linguistic Programming (NLP) practitioner, hypnotherapist, gym instructor and personal trainer. To better integrate and understand the soul-body-mind paradigm, Paolo further studied quantum physics, neurology, cell biology, chemistry, physiology, psychology and other related sciences that led him to put more pieces of the puzzle together.
In his quest for knowledge and understanding (and with the help and consent of his mother), he travelled by himself from the age of 15 throughout Europe, Africa, Asia, India, North and South America, encountering some of the best thinkers, teachers, and masters in the areas of spiritual education, human behaviour, and self-mastery.
His passion to share his unique ideas with a wider audience moved him toward public speaking. At 17, he began transmitting the knowledge and personal experience of self-discovery, awareness, and life strategies he acquired to people of all backgrounds and ages worldwide.
He was invited to speak on several television shows in Italy and had his own program in a small regional television channel in Rome before moving to Australia. In Australia, he was invited to inspire the unemployed people at the Salvation Army Employment Plus and had a 30-minute segment on Radio Italia, an Italian radio station broadcasting to 250,000 people worldwide.
In his thirties Paolo delved into concepts of self-sustainability and became a certified permaculturalist. After discovering "Aquaponics," Paolo developed a "closed" system that can provide fish and vegetables year-round, integrating fish, vegetables, quails, worm farms, and black soldier flies for waste management and feed. He now assists individuals, families, and communities in creating a more sustainable, durable, and eco-friendly future building on the principles of permaculture, self-sufficiency, free energy, and independence.
Paolo continues to run seminars, day events and sessions with private clients. Seminars include Ethics in Management, The Power of Compounding Efforts, Emotional Intelligence, Relationship-Customer Service, Stress Management, Time Management, Self-Development, Self-Sustainability and Permaculture.
Paolo endeavours to integrate science, medicine, and western and eastern philosophies, bringing mind, body, and soul together. His unique communication allows for quicker and higher retention while keeping audiences engaged and involved.
Paolo's messages and events are non-dogmatic and non-religious. Instead, they offer the opportunity to expand within our own paradigm of understanding and knowledge.

LIFE COACHING ONE-ON-ONE & CONSULTATION

ENQUIRE ABOUT HIRING PAOLO FOR KEYNOTE SPEAKING ENGAGEMENTS
WHAT'S NEXT? WELL, TRYING IT OUT RISK FREE:
To join into this great experience please invest in this book today, it's only $19.95